The EOS-1D X Mark III is the latest high-end, ultra-tough, hyper-fast DSLR from Canon. From the outside, it looks about the same as previous EOS-1D bodies dating back two decades. But on the inside, there are radical updates. And even though this is a big, double-grip DSLR, it functions as a highly capable mirrorless camera in Live View mode provided you've got the muscle to hold it out in front of you for extended periods of time. Keep reading on for Canon EOS 1DX Mark III review here.
Canon EOS 1DX Mark III Review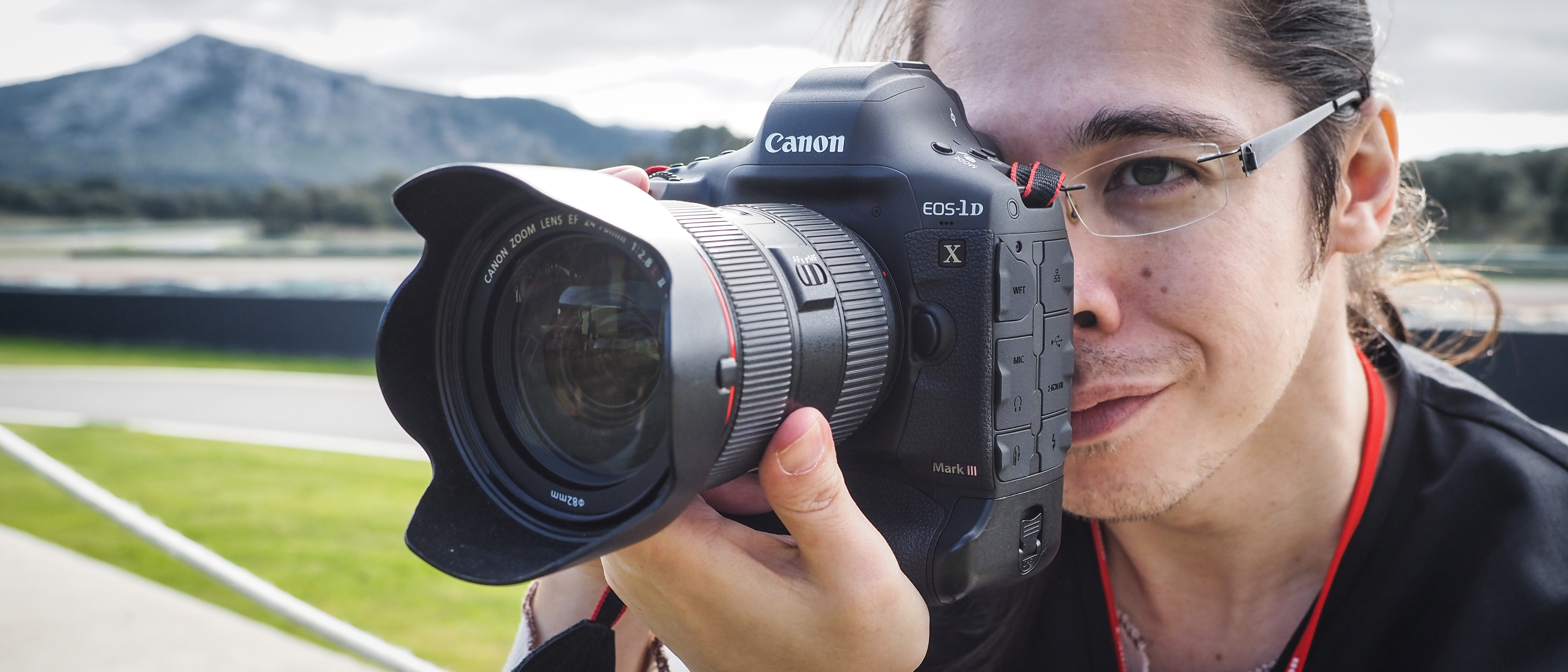 Key specifications
Updated 20.1MP CMOS sensor with Dual Pixel AF
Digic X processor
HEIF 10-bit recording (supports HDR display at smaller-than-JPEG sizes)
16fps bursts (viewfinder), 20fps bursts (Live View) with autofocus
All-new mirror mechanism to reduce vibration and blackout
191-pt viewfinder AF system with new 'square pixel' design, 155 cross-type points, Face + head detection, sensitivity to -4 EV, all points support F8 shooting
Live View AF system is now 90% horiz / 100% vertical coverage with enhanced eye detection, sensitivity down to -6 EV, supports F11 shooting
New AF 'Smart Controller' built into the AF-ON buttons
5.5K/60p 12-bit Raw video recording, 4K/60p 4:2:2 10-bit H.265/HEVC recording
Dual CFExpress card slots for virtually unlimited buffer in most situations
CIPA rated to 2850 shots with the viewfinder, 610 with Live View using LP-E19 battery
Shutter rated to 500k shots
Weighs 1440g
Canon EOS 1DX Mark III Design and features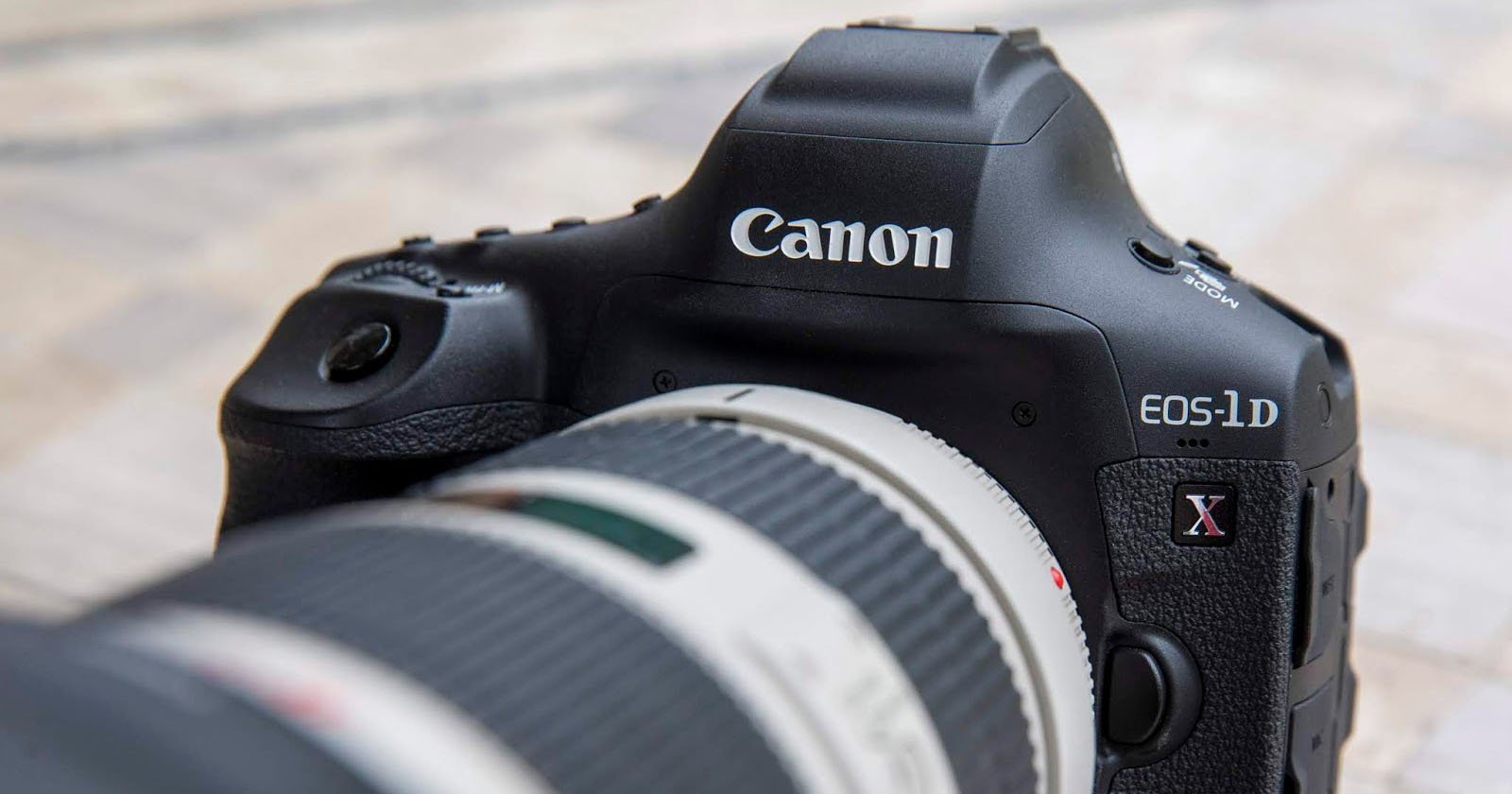 The Mark III's control layout is largely unchanged from the Mark II, however there's a completely new type of control called the 'Smart Controller' – two of them for either horizontal or vertical operation. It's a pointing device which reads your thumb movements via an optical sensor and is designed to be an even faster method of navigating the focusing points. You don't have to apply any pressure – but you do need to be physically in contact – and you simply swipe in any direction to move the focusing point or zone. It's quick and much easier to use than the joystick when your eye is glued to the viewfinder. It also serves as the AF-On button, as the back panel alternative to the shutter release's half-way position.
However, using the Smart Controller can take a little getting used to. This is because, out of the box, the Smart Controller is quite sensitive – a slight move can push your AF point further away than you want it. Thankfully, there are options in the camera's menu system to reduce its sensitivity, or to switch it off completely if you'd prefer to stick with the joystick instead. A couple of other bonuses help elevate it beyond gimmick status, too. Firstly, the Smart Controller is both weather-resistant and compatible with gloves, which means you can use it in most shooting conditions.
Autofocus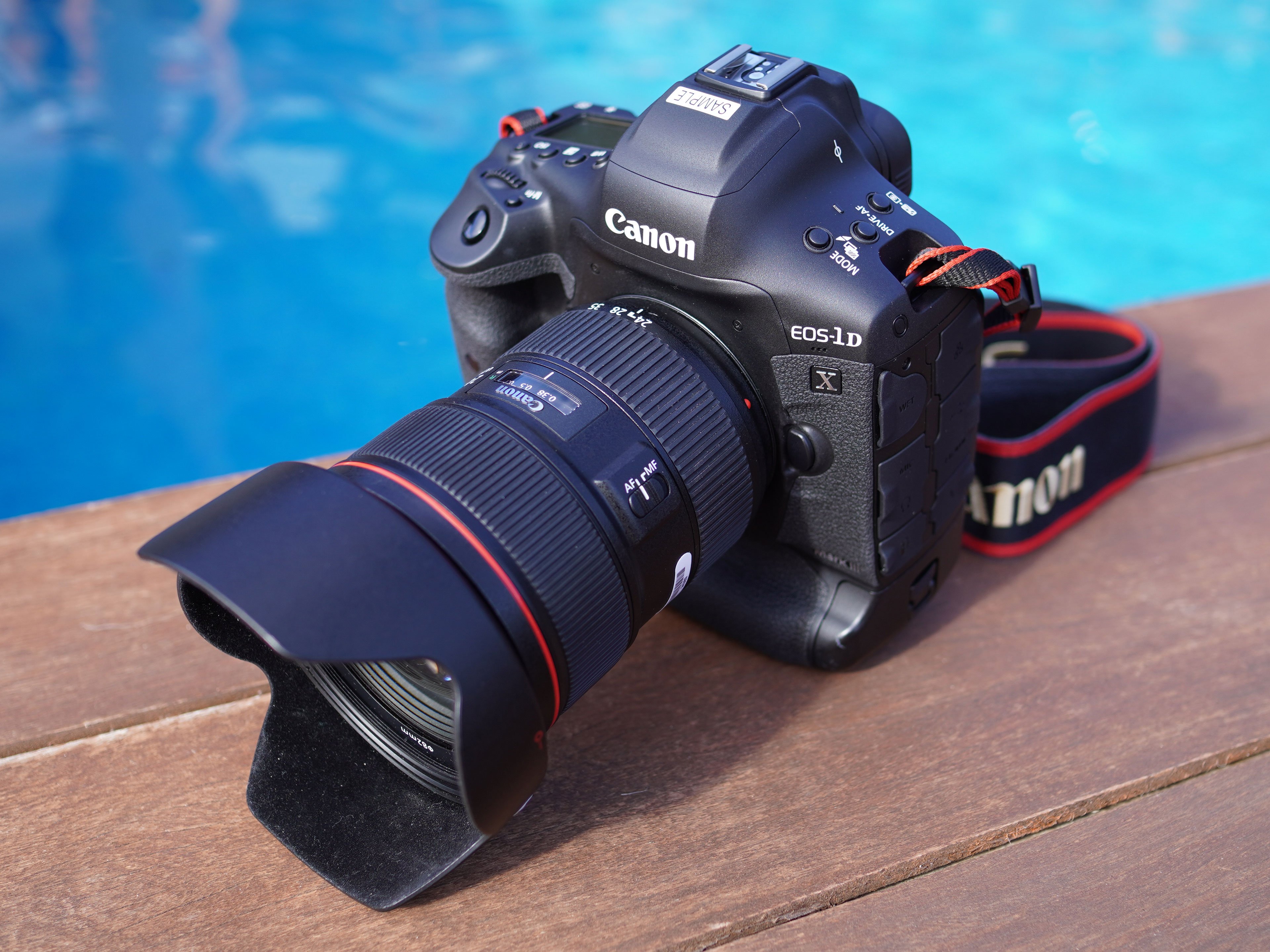 The viewfinder AF system is based on an all-new sensor which employs an array of smaller square pixels and departs from the traditional arrangement of line pairs to enable phase-difference detection measurements. In fact, there are 100 times more pixels on the Mark III's AF sensor than the Mark II's (and 28 times denser) which enables 191 measuring points, of which 155 are cross-type arrays. However, frame coverage remains the same. All points are manually selectable and all operate at maximum lens apertures of f/8. Sensitivity extends down to EV -4.0 and, notably, up to EV 21 so the system will continue to perform in very bright conditions as well.
The area modes are the same as were offered on the Mark II; expanding in size from Spot AF and 1-Point AF through to the choice of two 'Expansion' settings (four- or eight-point clusters) and two 'Zone' area settings – the larger comprising all the points in three blocks.
There's a new algorithm to control continuous autofocusing – called AI Servo AF IV – and obviously this operation is much faster, enabling the sampling at 16 or 20fps. However, the key developments are in subject tracking, driven by AI-based 'deep learning' for subject recognition and detection.
Performance
Loaded with a ProGrade Digital CFexpress Type B 325GB memory card, the EOS-1D X Mark III captured a burst of 150 JPEG files in 9.394 seconds, which represents a shooting speed of 15.96fps – as close to the quoted 16fps as makes no difference. What's even more remarkable is that this is with continuous AF/AE adjustment and, of course, at 150 frames, the camera was only just getting going. Data is written to the memory card virtually instantaneously. The test files averaged 9.45MB each, which means that 1.42GB was tucked away in the blink of an eye. This is continuous high-speed shooting taken to another level and it certainly validates Canon's adoption of the CFexpress card format. No matter what you're shooting, the EOS-1D X Mark III is just never going to hold you up because it's still crunching the numbers.