Wondering when the best time to visit Turkey? Turkey is a fascinating place. It's a Mediterranean country that's also got wild mountains and Black Sea coastline, a nation of sun-soaked islands, part Europe and part Near East. With all this variation comes different climates, so it can be difficult to know exactly when the best time to visit Turkey.
Don't worry, though; we've come up with this in-depth guide to when you should make your way to Turkey. We're talking month-by-month weather rundown and even a seasonal festival calendar so you don't miss the best events Turkey has to offer.
Best Time To Visit Turkey
When to visit
Best Time for Sightseeing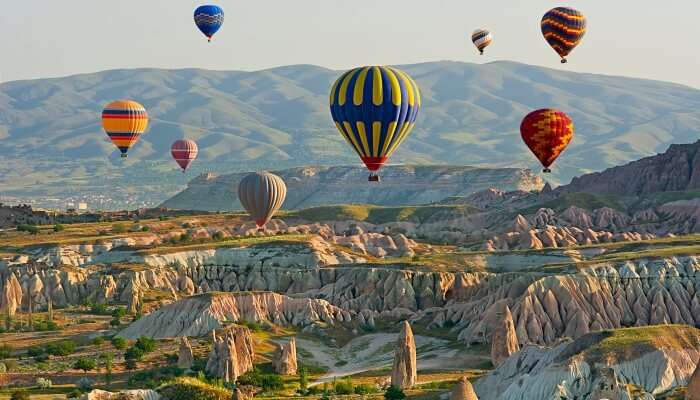 The best time for sightseeing in Turkey is when temperatures are warm but not too hot, outside of the peak tourist season when lines are often long, and crowds tend to get in the way. Spring may be the very best, especially April before the mercury climbs too high and the flowers have burst into bloom. No matter what the season, with the exception of winter, plan to visit sights early in the morning, right at opening, or late in the day, for the best experience.
Best Time for a Bosphorus Cruise
One of the highlights for a visit to Turkey is the opportunity to take a Bosphorus Cruise. May is a good time to come for warm temperatures out on the water and to watch for the dolphins in the river. Early to mid-September is also a good time with crowds beginning to dwindle and the chilly winter gusts are still weeks away. If you visit during the winter months, prepare for possible cancellations and plan to go early in the morning for the best chance for decent weather.
Best Time for Shopping
Istanbul, in particular, is a popular shopping destination with its open-air markets, chic boutiques, and bazaars, including the incredible maze of stalls in the Spice Bazaar. The Grand Bazaar covers 60 streets with some 5,000 shops known for its carpets, hand-painted ceramics, antiques, jewelry and spices. Autumn is the best time for bargains when vendors don't have as many customers as they did in the summer.
Shopping early in the morning or just before closing is usually the best way to get a good bargain. Stores, in general, tend to have both winter and summer sales, with winter sales starting in the period just before Christmas through early January, continuing until inventory is depleted. Summer sales usually start around the first week of July.
Best Time for Beaches
The best time to go to Turkey for beach weather is summer, especially in July, August and September when the weather is usually hot and dry (temperatures typically reach the mid-30s along the south coast), while sea temperatures are warm but ideal for cooling off. September is also a great time to visit Turkey for honeymooners.
Best Time for Snow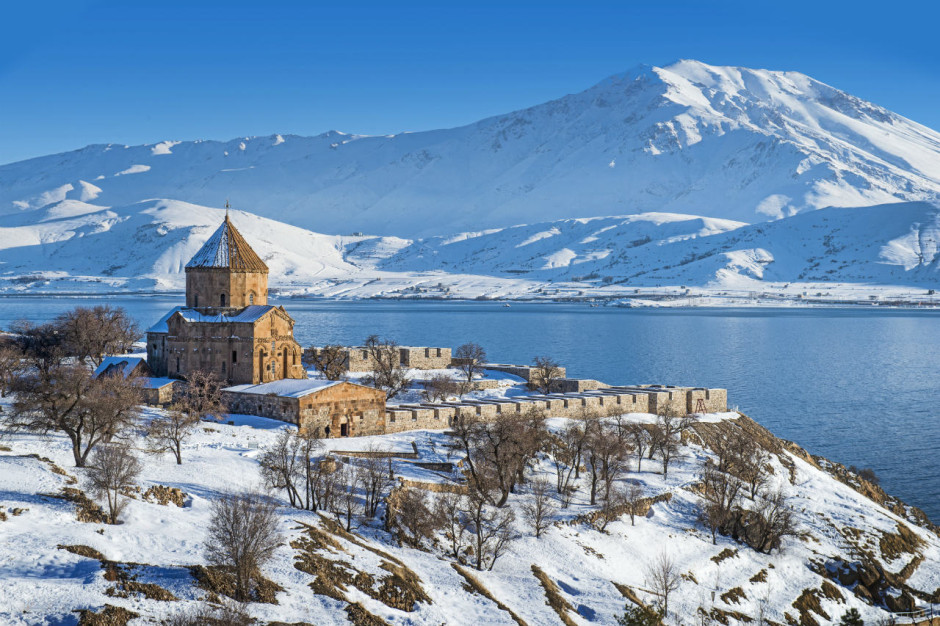 While Turkey doesn't always experience much snow in the winter, in more northern places like Kartalkaya in the Koroglu Mountains, skiing is usually possible between December and March when snow depth can reach nearly 10 feet.
Turkey Weather
April to May – Spring 
Spring is a beautiful season in Turkey. The weather in Turkey is close to ideal, as it is warm, but not too hot. The flowers begin to bloom all across the country, so you will have pleasant scenery to look at in cities and in outskirts.
June to August – Summer 
This is peak of summer, when the temperatures are the highest. The weather in the coast, towards the Mediterranean and Aegean coasts can be quite pleasant, especially with the sea breeze, but the weather is absolutely stifling towards the inland, so if you want to explore Turkey's ancient heritage, this is not the best season for you to be traveling. This is high season, due to the Turkish and international summer holidays, so prices will peak. Book your tickets and accommodation well in advance.
September to October – Fall 
By the first week of September, the summer heat starts to fade away, and the fall weather sets in. The days will be slightly shorter, but you will still have a pleasant tourist experience. There is very limited rain during this period, making it perfect for outdoor explorations. This is a shoulder season, so there will be fewer crowds, and the accommodation will cost less. However – be careful about hotels in the Mediterranean coast might already close from the season around October.
November to March – Winter 
November to March is low season in Turkey because of the winter. The weather gets rather chilly, except for the southeast (near Antalya). There is a chance of snow in most places, including Cappadocia, especially in January and February. The low season means cheaper accommodation and fewer tourists, so this might be an appealing time to travel for some.
Read more: Best Things To Do In Lisbon